Apple is said to start producing a small amount of Micro
LED
displays from a plant in northern Taiwan by the end of 2017 and use them on its new Apple Watches, according to a recent report published by Taiwan's
Taipei Times
.
The report went on saying that Apple will begin mass production of the thinner, brighter and more energy-efficient Micro LED displays at the Taoyuan plant in 2018, which will put pressure on rival display manufactures such as Samsung and LG.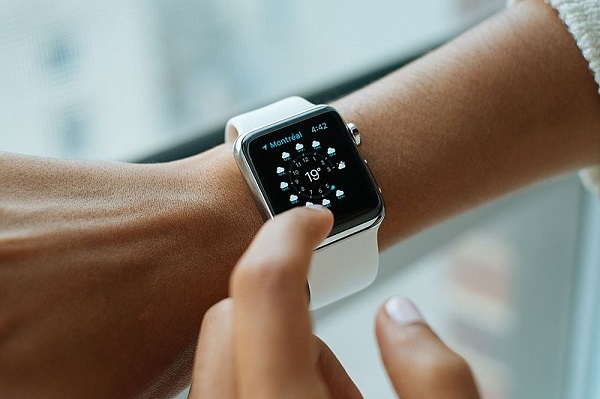 (Image: Wikipedia)
The relatively small size of Apple Watch makes it suitable for Apple to test out this new display technology before doing so on larger devices such as iPhones and iPads.
Following LCD and OLED, Micro LED is now one of the next-generation display technologies that are in the spotlight. Since Apple acquired LuxVue Technology, a U.S.-based Micro LED display maker, in 2014, the tech giant has been pouring resources into developing the technology and preparing for mass production.
However, Apple has not revealed too many details of the Taoyuan plant. Dubbed a "Secret Laboratory," the Apple building in Longtan District, Taoyuan was opened in 2015 without showing any external signage of Apple. It is reported that Apple recruited engineers to develop new display technologies in the plant.
If Apple successfully switches to Micro LED panels for its new Apple Watch, LG Display, the sole supplier of OLED panels for Apple's smartwatches, will be affected, as BusinessKorea pointed out.
Furthermore, once Apple decides to use Micro LED displays on iPhones, the problem will become more serious. Apple is expected to launch an OLED-based iPhone 8 in September after testing the panel on smartwatches. Following this pattern, Apple is likely to use a Micro LED display on its smartphones after experimenting the panel on the Apple Watch. If so, both Samsung Display, which supplies OLED panels to the new iPhone, and the potential supplier LG Display, will be hard hit.
Currently, manufactures who are engaged in developing Micro LED displays aim to bring down the production cost. The latest research from LEDinside, a division of TrendForce, finds that the potential scale of the future Micro LED market – one that would replace the entire current LCD display chain including BLU, polarizer and other components – could reach US$30~40 billion.
LEDinside will hold its Micro LED Forum on May 10 to share the most trenchant and professional analyses concerning Micro LED's four key technologies: the production of epi wafer and micron-size chips, the transferring of micro-LEDs to panel substrates, the bonding of the chips, and color conversion.