Results of the 10th Hong Kong Lighting Design Competition were announced at a networking reception during the opening of the Hong Kong International Lighting Fair (Spring Edition).
Organised by the Hong Kong Trade Development Council (HKTDC), the competition is a highlight of the 6-9 April fair. As well as promoting the city's creative offerings to international buyers, the contest also aims to encourage a new generation of designers to join the lighting industry to enrich its product design.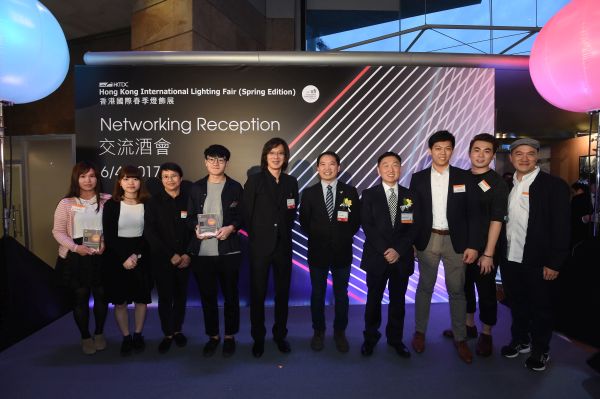 Winners of the 10th Hong Kong Lighting Design Competition are honoured at an Award Presentation Ceremony by officiating guests including the member of the Hong Kong Legislative Council Wu Chi-wai (fifth from right) and HKTDC Acting Executive Director Benjamin Chau (fourth from right). (Image: HKTDC)
"Blooming Aura", dazzling designs
The contest adopted the theme "Blooming Aura", in reference to a feeling of liveliness and vibrancy brought about by light. The competition was divided into Open Group and Student Group categories, attracting nearly 170 entries. Winners were selected by a judging panel, which evaluated submissions based on originality & creativity, aesthetics, practicability, and marketability.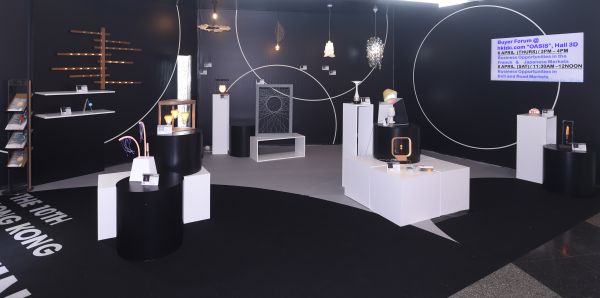 Finalist entries of the 10th Hong Kong Lighting Design Competition are on display throughout the Lighting Fair period at Hall 1C Concourse, showcasing local creativity to buyers from around the world. (Image: HKTDC)
An ECO Design Award, which aims to promote environmental awareness, honours the most eco-friendly entry with respect to the design concept, as well as the materials and manufacturing process used. Buyers at the fair also participated by voting for the "My Favourite Lighting Design Award".
Open Group Champion AZ e-lite (HK) Ltd said its mushroom-shaped winning piece, LUMUSH, was the result of the design team's collective effort. "The item offers three modes: 'Night Light', 'Reading' and 'Full Light', allowing users to freely adjust its brightness.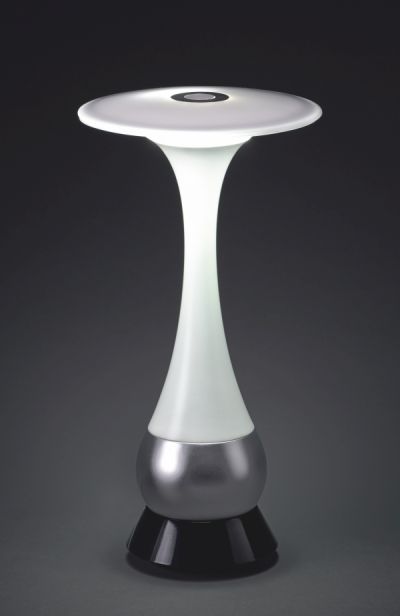 Open Group – Champion: LUMUSH
Designer: AZ e-lite (HK) Ltd.
(Image: HKTDC)
The product is in line with market trends which increasingly pay attention to both form and function. We are delighted to receive the award. We believe participation in such a large-scale competition will help us raise our profile and increase our orders," said company designer Lo Suk Ching.
Kwok Ka Lok from Hong Kong Baptist University won Student Group Champion with his "LUNA" design. "Electroluminescent wires form a dark circle symbolising the moon, which appears to be bright because of the reflection of sunlight. I have benefited amply from this competition. It enabled me to understand product creation from design and testing to manufacturing. I hope to become a lighting designer and contribute to Hong Kong's design sector."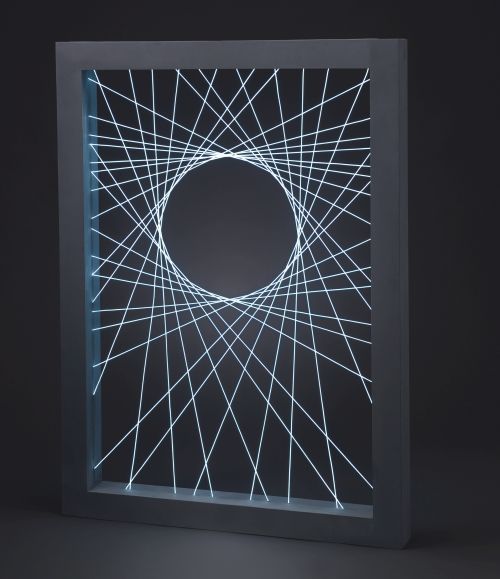 Student Group – Champion: LUNA
Designer: Mr Kwok Ka Lok
(Image: HKTDC)
ECO Design Award recognises green attributes
Wu Suet Hing won the ECO Design Award with "The Light of Friendship". The art teacher instills environmental awareness into children through upcycling. She cut up aluminium cans collected by her student's parents, forming them into strips and bending them into interlocking rings to form chains as a symbol of cohesiveness. The design seeks to encourage people to go hand in hand for environmental protection.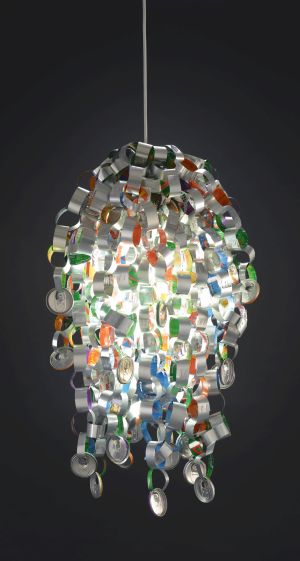 ECO Design Award
: The Light of Friendship
Designer: Ms Wu Suet Hing
(Image: HKTDC)
The works of finalists were being displayed at the Hall 1C Concourse of the Hong Kong Convention and Exhibition Centre during the fair period, offering buyers from around the world a chance to see the creativity and vision of the city's designers.